[High-tech LED News] The 26th Summer Universiade was held in Shenzhen Bay Sports Center on August 12th. The opening ceremony of the 2008 Beijing Olympic Games was once again called the "World's Largest LED Picture". On the stage.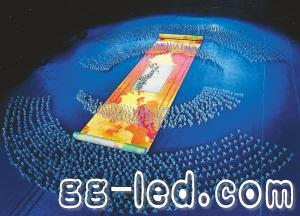 According to Liu Bing, director of the dance program of the opening ceremony of the Shenzhen Universiade, one of the highlights of the Universiade is the "World Gate" giant screen area of ​​over 6,000 square meters, 23.5 meters high and 110 meters long, belonging to the P10 screen, which is 12,000. A small screen of 0.5 x 1 meter is combined. The giant screen is not a closed board, but a grid form. The black plastic material is studded with mung bean-sized LED lights. These lamps are not like traditional LED screens. Three lights are used to produce three primary colors to match complex colors. Instead, each lamp can be used to separate three primary colors to achieve full color matching of single lamps. 12,000 small screens are modulated and spliced ​​to form 36 large screens with independent display. These 36 large screens display part of the screen independently and present a complete visual picture.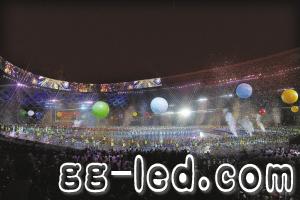 In order to avoid the occurrence of black screen or misplacement of individual screens, the power supply of the screen is one master and one standby, and the input signal is positively and negatively matched, which is equivalent to double insurance, so as to prevent accidents. Therefore, when the plaque actor opens each plaid screen, the picture plays uninterested. When they close the plaza and retreat behind the scenes, no plaid screen appears to be paused or misplaced, and the visual feast is carefully modulated. In addition to performances, the 365 grids have the function of preventing typhoon and can prevent up to 12 typhoons.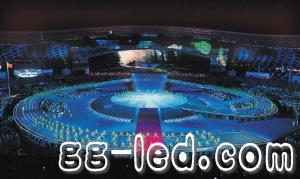 It is reported that the whole world of the "World Gate" of the Universiade and the opening ceremony of the Olympic Games "100 meters of scrolls" LED color bricks are produced by Shenzhen LED display company Jin Lixiang. In addition, the company also provides LED screens for National Day floats, Expos, multiple Spring Festival Galas, and important domestic and international events.

According to Lan Xixiang, the chairman of Jin Lixiang, the picture scroll at the Olympic Games is made up of 8624 special color brick LED screens, which can be reused due to LED displays such as color bricks and color screens. Therefore, in addition to the 'World Gate', this Universiade has a large part of the 3,000-square-meter performance stage, and it is also the LED color brick used in the Olympic "Chinese Picture". After the Shenzhen Universiade, the color screen LED display used by the "World Gate" will also be dismantled and used in other projects and recycled to reflect the environmental and green characteristics of the Shenzhen Universiade.

Samsung 3D Tempered Glass Screen Protector
Tempered Glass Film,Samsung 3D Tempered Glass Screen Protector,Anti Scratch Tempered Glass,Samsung Tempered Glass Screen Protector
Guangzhou Ehang Electronic Co., Ltd. , https://www.ehangmobile.com