In this issue of "STB", Friendsch has provided multi-brand integration methods including ST "STiH250/251" chip solution, Ali's M3602 chip solution, and TI, Liteon_Dunnan Technology and Maxim brands. The peripheral parts products that have been introduced separately include: Power managment / Common / Peripherals, etc. Let us first understand the architecture of STB.
This article refers to the address: http://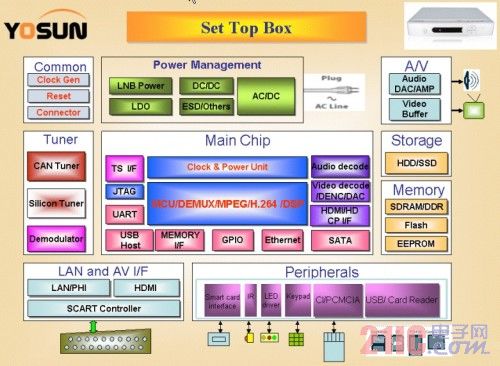 ST : STIH250/251 chip STMicroelectronics introduces high-definition decoding chip STiH250/251 with integrated DVB-C, DVB-T, DVB-T2 demodulation
The STiH251/250 is a technology-leading, full-featured HD AVC that integrates DVB-C, DVB-T/DVB-T2 demodulator and decoder in a targeted market for cable TV, terrestrial broadcasting, terrestrial broadcasting/ Internet mixing and other fields.
Core chip function
Application field
- DVB-C
- DVB-T/T2
- DVB-T/IP Hybird
Product Features:
Oh. Integrated DVB-C and DVB-T/DVB-T2 demodulator,
Oh. Distinctive video parsing/decoding. Advanced multi-channel audio decoding,
Oh. ST40 CPU with a frequency of 450MHz,
Oh. Support for Linux, Windows CE and OS21 operating systems,
Oh. Support for 32-bit DDR1/DDR2 interface,
Oh. Support DVR multi-stream processing,
Oh. Support for rich peripheral interfaces (USB hosts, e-SATA, Ethernet MAC/MII/RMII and PCI)
Oh. Zhiyuan is senior security, DRM supports SVP, MS-DRM and DTCP-IP,
Oh. Wafer package: FPBGA 700, 27x27mm.
Product message

ALi: M3602 chip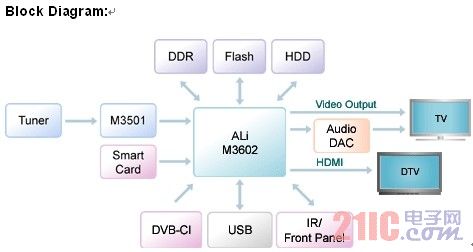 Ali's M3602 is a low-cost, highly integrated solution for high-definition MPEG-2 and H.264 decoder applications. The M3602 has an embedded CPU, USB 2.0 host, built-in TV encoder, HDMI transmitter and accelerator for MPEG-2 and H.264 decoding. Other key functional areas include DDR memory/flash memory controller, S/PDIF and 5.1 channel digital audio interface, display engine and dedicated set-top box playback. It can be used in a variety of set-top back-end solutions.
Features:
- Embedded high performance CPU
- Support DDR SDRAM
- Support serial / parallel flash
- DVB-CSA de-scrambler supported
- CI interfaces supported
- Smart card interfaces
- MPEG-2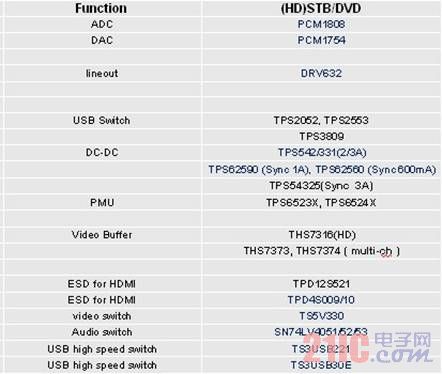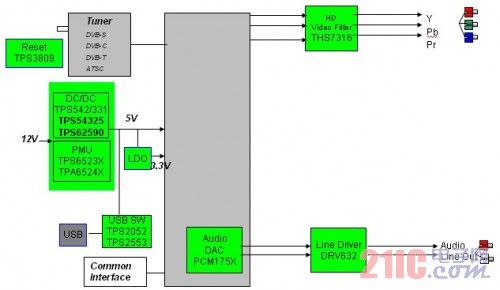 Liteon_敦南科技
Lite-on semi also introduces a range of parts for the entire range of peripheral applications, covering the range:
- Rectifier
- Bridge
- Switching
- Diode
- Zener
- TVS
- Mosfet
- EDS ... and other related support parts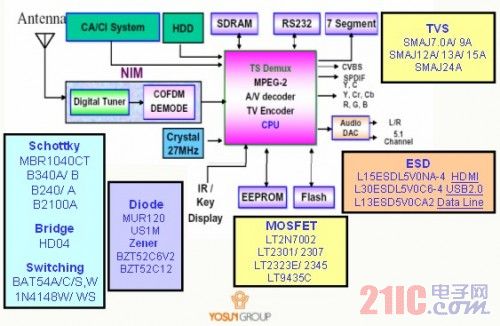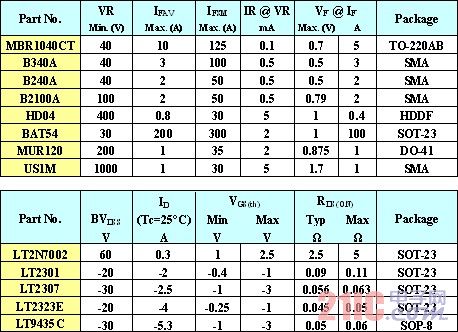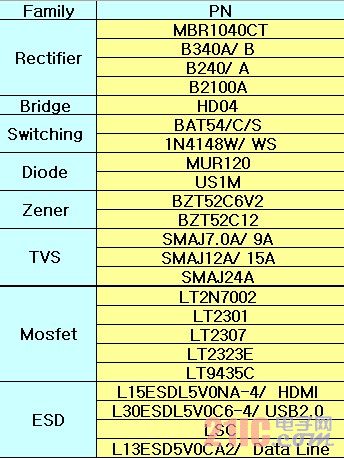 Maxim
Maxim provides a complete and diverse mix of applications throughout the STB product
Maxim Solution for DVB-T/ISDB-T/DMB-TH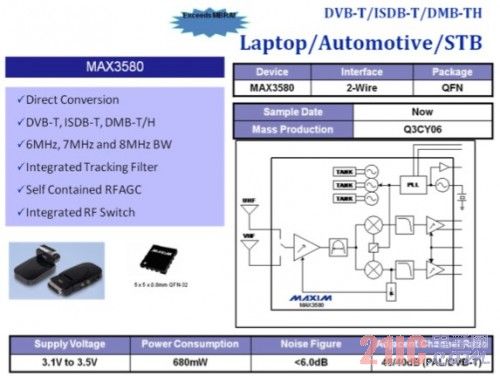 Maxim Solution for DVB-H/FMB-TH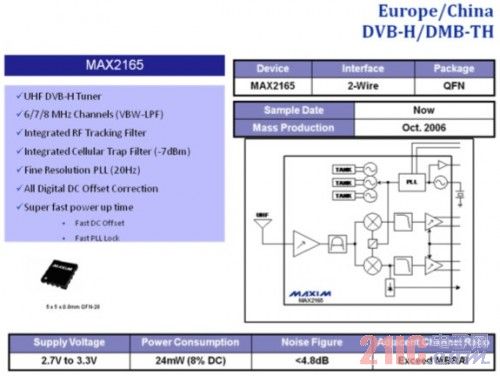 Maxim Solution for DVB-S/ABS-S/DVB-S2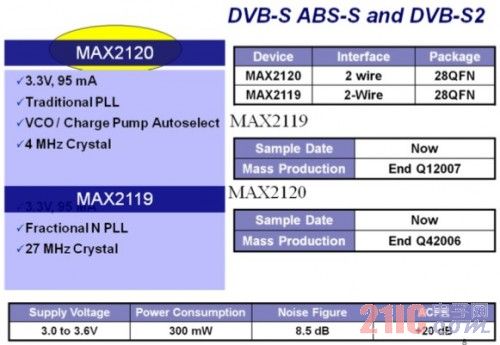 Maxim Solution for Audio AMP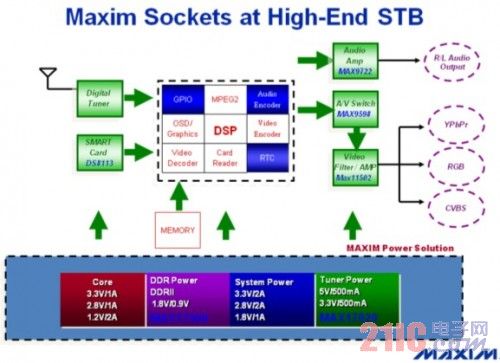 Maxim Solution for Power (DC/DC)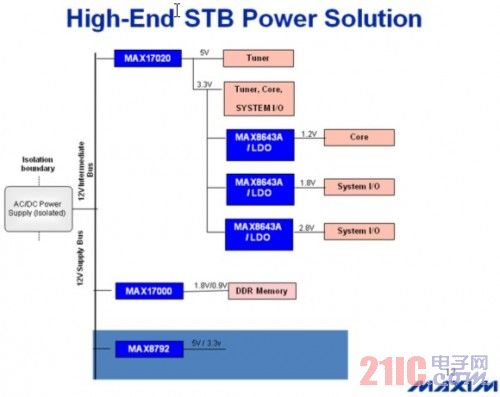 Automatic Coffee Machine,Coffee Machine,Cappuccino Maker,Single Serve Coffee Maker
FOSHAN FORTUNE ELECTRICAL APPLIANCE CO.,LTD , https://www.coffelady.com