21ic News Element14 has announced that it can now provide users with the MCIMX6Q-SL development kit based on Freescale's SABRE Lite design standard and i.MX 6Quad ​​application processor.
This article refers to the address: http://
Through close cooperation with Freescale, Element14 has successfully launched this high-performance, low-cost development platform for multimedia and infotainment system applications. The current strategy of the e-Community is to ensure that designers can easily adopt new technologies. Therefore, the package provided by Element14 is a complete ecosystem solution, including the development of hardware and LinuxLink supporting i.MX 6 BSP software and TimeSys kernel. Element14 is the world's only high-end service distributor that offers Freescale's SABRE Lite design standards development kit.
The MCIMX6Q-SL high-performance, low-cost development platform uses the Freescale i.MX 6Quad ​​application processor based on the ARM® CortexTM-A9 architecture. Its quad-core frequency can reach 1GHz, providing powerful multi-stream processing for applications requiring high-performance images and user interface functions. Based on the i.MX 6Quad ​​processor, the MCIMX6Q-SL kit is designed for application development in consumer, industrial and automotive smart devices. Its standard hardware includes 1 GB of 64-bit wide DDR memory, 3 display ports, and 2 camera ports. , as well as high-speed USB and Ethernet interfaces, and support 1080p60 video output and 3D video playback.
Designers can also access the prestigious Timesys LinuxLink software development framework through the e-communication alliance to obtain an integrated board-level support package BSP to facilitate the development of i.MX 6 processor software applications. Freescale's SABRE Lite development board itself includes a free version of LinuxLink that supports the board design, providing users with a kernel, toolchain and debugger (free software development kit) for rapid application development, demo code and ultimate acquisition The perfect experience for using Linux right out of the box. With LinuxLink, users can also get a 30-day free trial of TimeStorm IDE and application development and first-line technical support from Timesys. Mr. Paul Smith, Freescale's multimedia application sales and ecosystem manager, said: "Freescale is proud to partner with Element14 and its parent company, the Premier Farnell Group, to provide Linux members with a broader range of opportunities for high versatility. Standard design information for the Freescale SABRE Lite development board for the i.MX 6Quad ​​application processor. Element14 and Premier Farnell Group provide Freescale customers with extensive electronic system design expertise and outstanding implementation capabilities to become customers The ideal resource pool will help them significantly accelerate the time-to-market of multimedia innovation applications."
The e-Community MCIMX6Q-SL Development Kit includes a free LinuxLink version, a USB data cable, a pre-installed SD card for software applications, and a quick start guide. The MCIMX6Q-SL development kit is now available for purchase through the e-Community, which is priced at $1229.6.
Mr. Shen Hong, Chief Technology Officer of Element14, said: "The development kit based on Freescale's SABRE Lite design standard launched by e-meeting is a new extension of our partnership with Freescale. The cooperation results are exciting. Support for early adopters of Freescale's groundbreaking technology. By using this state-of-the-art image processing hardware combined with industry-leading Linux development software, system developers will soon experience Freescale i.MX The advantages of multimedia and infotainment system application development brought by 6 series processing technology."
Dc Gear Motor, namely Gear Reduction Motor, is based on ordinary Dc Motor , coupled with gear reduction gearbox.
The gear reducer is used to provide low speed and large torque.
At the same time, the gearbox with different deceleration ratio can provide different speed and torque.
Generally different industries, using different power dc motor, generally adopt custom parameter design pattern.
What are the four ratings of the Dc Gear Motor? The DC gear motor is often seen in our industrial production. Here Shunchang Motor gives you the knowledge of its four ratings. To talk about

1. Rated Current: The rated current is the maximum current allowed to flow through the armature winding of the DC deceleration motor in accordance with the specified operating mode, in A.

2. Rated Voltage: The rated voltage is the maximum additional voltage that the armature winding of the motor can work safely, unit V. It

3. Rated Speed: Rated speed refers to the rotational speed of the Gear Reducer Motor in the rated voltage, rated current and output rated power under the circumstances of operation, the unit is r/min. Such

4, rated power: rated power refers to the motor in accordance with the specified mode of operation can provide output power. For motor, rated power is the output of mechanical power on the shaft.


precision instruments and meters,automobile industry, medical equipment, consumer electronics, household appliances, electric glass doors and Windows,etc., wide application range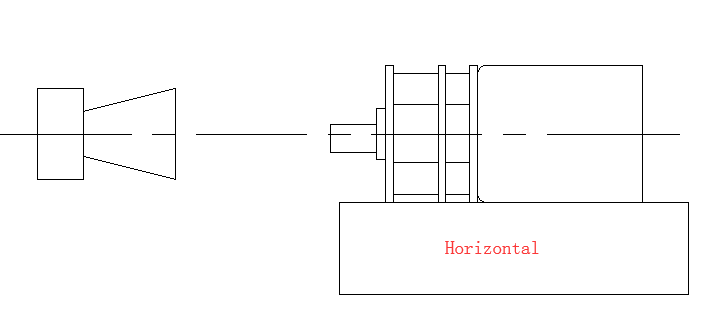 Features: gear motor drive precision, small volume, large torque, low noise, durability, low energy consumption, customized power design,easy installation, easy maintenance;Simplify design and save space.
Method of use: the best stable in horizontal plane, installed on the dc gear motor output shaft parts, cannot use a hammer to knock,knock prone to press into the dc gear motor drive, may cause damage to internal components, and cannot be used in the case of blocked.

Operating temperature range:
Geared motors should be used at a temperature of -10~60℃.
The figures stated in the catalog specifications are based on use at ordinary room temperature catalog specifications re based on use at ordinary room temperature (approximately20~25℃.
If a geared motor is used outside the prescribed temperature range,the grease on the gearhead area will become unable to function normally and the motor will become unable to start.Depending on the temperature conditions ,it may be possible to deal with them by changing the grease of the motor's parts.Please feel free to consult with us about this.
Storage temperature range:
Geared motors should be stored ta a temperature of -15~65℃.
In case of storage outside this range,the grease on the gearhead area will become unable to function normally and the motor will become unable to start.
Service life:
The longevity of
geared motors
is greatly affected by the load conditions , the mode of operation,the environment of use ,etc.Therefore,it is necessary to check the conditions under which the product will actually be used .The following conditions will have a negative effect on longevity.Please consult with us should any of them apply.
●Use with a load that exceeds the rated torque
●Frequent starting
●Momentary reversals of turning direction
●Impact loads
●Long-term continuous operation
●Forced turning using the output shaft
●Use in which the permitted overhang load or the permitted thrust load is exceeded
●A pulse drive ,e.g.,a short break,counter electromotive force,PWM control
●Use of a voltage that is nonstandard as regards the rated voltage
●Use outside the prescribed temperature or relative-humidity range,or in a special environment.
●Please consult with us about these or any other conditions of use that may apply,so that we can be sure that you select the most appropriate model.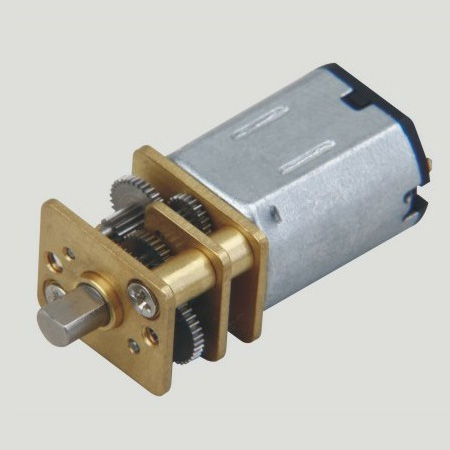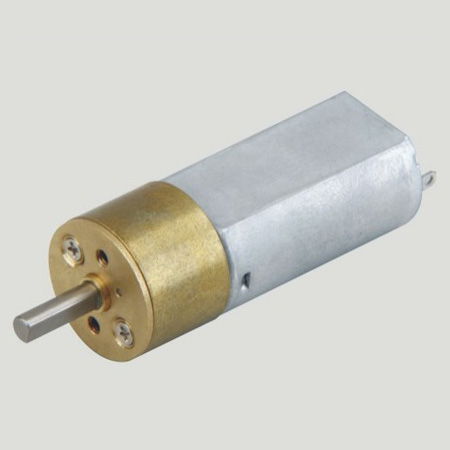 when it come to volume production,we're a major player as well .each month,we rurn out 600000 units,all of which are compliant with the rohs directive.Have any questions or special needed, please contact us, we have the engineer group and best sales department to service to you Looking forward to your inquiry. Welcome to our factory.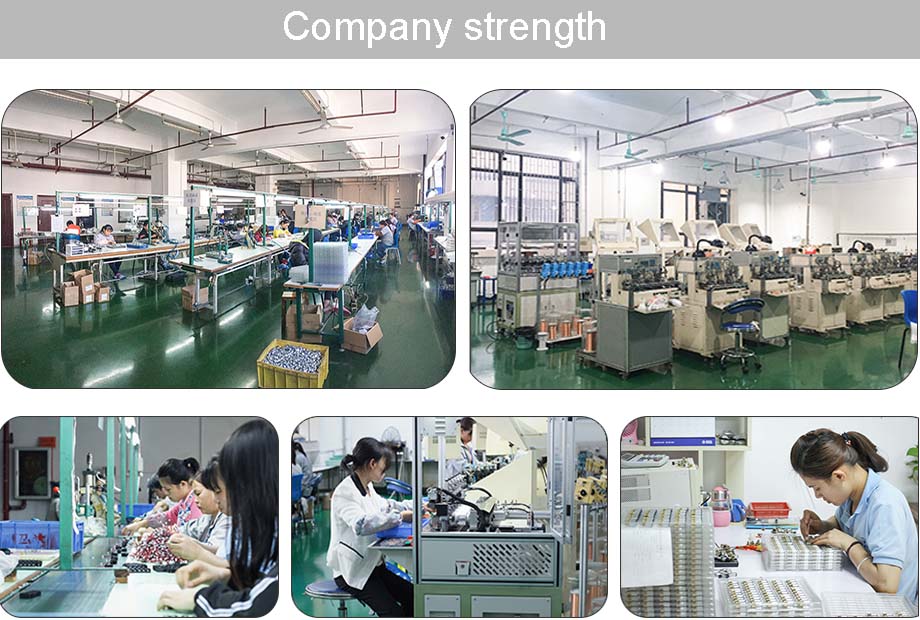 Gear Motor
Gear Motor,Micro Gear Motor,Small Gear Motor,Bike Lock Gear Motor
Shenzhen Shunchang Motor Co., LTD. , https://www.scgearmotor.com