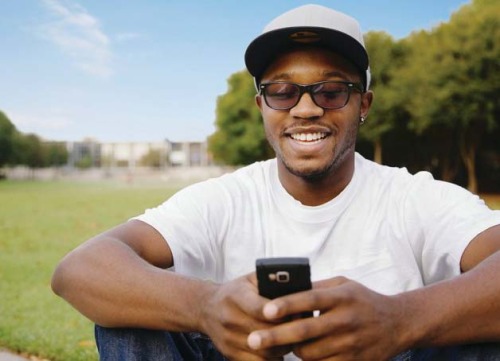 According to media reports, since China's smart phones entered the African market in 2009, they have already occupied close to 50% of the market. However, these mobile phones from China often fake local brands, leaving behind considerable potential for future development. .
These low-cost "short-lived" phones have made Kenyans feel "Made in China". What is even worse is that Chinese merchants' sales of low-quality mobile phones in Kenya have affected the relationship between China and Kenya. The grievances of the Kenyan public on China's low-quality mobile phones reached a climax in August of this year. Hundreds of Kenyan mobile phone vendors went to Nairobi to hold protest marches targeting Chinese mobile phone vendors.
The parade prompted Kenya's four mobile operators to work with the government to effectively block counterfeit mobile phones and hamper Chinese mobile phone vendors by regulating cell phone signals. According to media reports, operators in Uganda and Tanzania are also weighing the impact of blocking counterfeit mobile phones.
According to the Kenya Communications Commission, the purpose of regulating mobile signals is to block about 3 million counterfeit mobile phones in nearly 30 million mobile phones in the country. It is understood that 75% of Kenyans currently own mobile phones.
Despite the protests from sellers and the blockade by operators, the low-priced Chinese mobile phone manufacturers have a fairly stable position in the East African region and there will be no major changes in the short term. Among the 1 million mobile phones that are sold through Kenya each month to East Africa, the combined market share of Samsung and Nokia is about 50%.
Chinese manufacturers control another 50% of the market. Chinese mobile phone maker Tecno Telecom Ltd. has about 300,000 handsets shipped per month. Nairobi mobile phone wholesalers said they had 200,000 mobile phone shipments per month.
Some Nairobi wholesalers and manufacturing partners in Shenzhen initially started selling counterfeit products in Africa, and then they turned to legitimate businesses. Transmitter Technology was founded in 2007 and quickly opened offices in 17 countries in Africa. In addition to the East African sales headquarters in Nairobi, Transonics has an office in Lagos, the capital of Nigeria, with over one million shipments per month. According to Rocky Wang, sales manager of Transmit Technology, "We have withdrawn from the domestic and Asian markets very early and focused on the African market. There are a billion consumers and it is a huge market."
According to Rocky Wang, Transmit Technology is "a half-step ahead of other Chinese mobile phone manufacturers" and is in a leading position in the competition because "we don't think about making quick money like many other Chinese mobile phone manufacturers."
Rocky Wang said that when Transmit Technology entered the Kenya market, it shipped only 40,000 units a month. At that time, Nokia controlled 80% of the mobile phone market in Kenya. "Kenya is the center of Eastern Africa, and Uganda, Tanzania and other countries Dealers will go to Kenya to wholesale mobile phones, as the Arab countries have begun to purchase mobile phones, Kenya's mobile phone market will be larger and larger."
Although the Kenyan government does not impose tariffs on imported mobile phones, the profit rate of mobile phone wholesalers is very low, because the best-selling mobile phones are prices ranging from 11.6 to 23.2 US dollars (about 72 yuan to 145 yuan).
Mobile phones sold in Kenya are all tailor-made for the African market. Many mobile phones have large voices, can play video, support dual-card dual standby, and users can use a mobile operator's call service and use another mobile operator's data service.
Guangzhou Ehang Electronic Co., Ltd. , https://www.ehangmobile.com