Before the May 1st television manufacturers have launched their own new products, there are large-screen 4K, curved, with quantum dots; large size, small size, size size take-all; hardware-based, there are Winning with content applications, etc.; with traditional TV manufacturers, but also with Internet companies ... In short, a new wave of new products struck madly.
In this lively new season, we invited 2015 major new product leaders and product managers of major home appliances companies to interpret their own strategic choices from the product level. Is it 4K? Is it a curved surface? Is it a quantum dot? Hardware dominates, or soft power (content, applications, etc.) prevails.
This interview with television manufacturers Konka.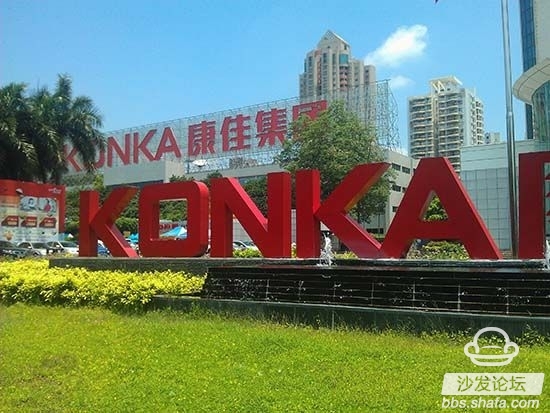 What size do you prefer? Choose 4K, curved or quantum dots?
50-inch-55 inch TV is preferred
On the market, there are now more basic large-screen TVs. Most of them are over 50 inches in size. TVs that are basically less than 40 inches are rarely seen. For such a situation, Konka thinks that the big screen has become the mainstream of TV mainly with the following points: Cause of the factor.
1. External factors: As the commercialization of residential buildings and living standards increase, the living room functions become more and more abundant, and the living room space becomes more and more important in residential buildings. For the choice of living room TV, the mainstream 50-inch-55-inch large-screen TV has become the first choice for consumers, and more families have achieved a full upgrade of audio-visual enjoyment. Moreover, with the increasing resolution and the popularity of narrow border technology, the size of the previous bedroom TV has been increased from the original 32 inches to 42 inches or more.
2, from the cost point of view, the actual number of panel cutting reduction, large-scale structural adjustment has become inevitable, the decline in the price of large-screen LCD TVs become inevitable, to buy a larger size becomes possible and trends. From the technical market factors, it also has the changes brought about by the increase in the size and production capacity of large-size LCD panels in China.
3, the quality of the program source gradually increased, broadband speed and other conditions with high-definition data transmission, making use of large-screen closer to see the external conditions of ultra-high definition content.
All along, Konka TV won the top spot in the 5 Series big screen battle and won the favor of consumers. Konka believes that the 49-inch 50-inch and 55-inch 58-inch more specific size competition.
Focused on high-gamut LEDs
The demand for picture quality for televisions is forever. TVs need to achieve ultra-high definition picture quality. At present, there are three newest technological ways to realize televisions: OLED technology, quantum dot technology, and high-gamut LED backlighting. Among them, OLED is known as a whole new generation of display technology that is different from LCD. After Konka introduced the OLED 88 series in 2013, it launched 4K OLED organic TV 90P at the end of 2014, and will continue to introduce new OLED products in the future. Of course, the mass production and popularization of OLEDs will take time. The quantum dot technology is divided into two types internationally. One is quantum film technology and the other is quantum tube technology. Quantum membrane technology has been recognized at home and abroad as well as environmental protection, but the disadvantage is that the cost is very high and mass production is not possible. The advantage of quantum tubes is their low cost, which is suitable for mass production, but the fluorescent powders in quantum tubes contain non-environmentally friendly cadmium elements. Therefore, Konka said that they have focused on high-range LED backlight technology to achieve SLED colorful high-gamut image quality. It is understood that Konka's latest SLED products are also equipped with Konka's proprietary SCG super backlight system, with a 4K color wheel engine above the color processing, which can intelligently optimize images. Konka SLED has become a leader in LCD to OLED transitional products with colorful high color gamut, and it can even be said to be the terminator of LCD products.
Hardware first
Konka believes that ultra-lightweight development trend is due to user demand. On August 18, 2014, Konka first TV Slim TV Slim generation, the thinnest only 12.8mm, the first time the thickness of the TV to achieve the "millimeter" level. Konka's newly launched SLED product in 2015 has already reached 7.5mm, and Konka's latest OLED product, 90P, has reached 5.44mm. Ultra-thin process technology is maturing, and it will not feel pressured to upgrade technology. On the basis of pursuing the ultimate hardware, Konka will continue to devote itself to the in-depth development of product experience, which is "thin, big, and profound" and more perfect.
Basically, all TV manufacturers will express their products as ultra high-definition televisions when their new products are promoted. The screens are clear to the extreme, and they can also play 4K sources, etc. Only a lot of time, we will find that TVs bought for home use are all kinds of The reason, and the clarity of the content source have not yet reached expectations. Konka believes that, like Andy-Bill's law, the improvement of hardware and adoption of new technologies will be one step ahead of the product, and the hardware performance needs to be prepared for the next step. The development of mobile phones is also such a rule. Apple's mobile phones are advanced in all aspects of hardware development, and reserve space for the upgrade of software and applications. Followed by the hardware to do the appropriate adaptation and promotion. The same is true for the development of 4K TV.
Konka's 4K TVs, through the introduction of technologies such as the 4K engine, make 4K TVs still have a good "useful place" before the ultra-high definition program channels are opened. Konka 4K TV adopts LGD 4-color 4K LCD screen, plus Konka's proprietary 4K engine technology (4-color 4K, timely 4K, 4K color wheel and other related technologies), launching a new round of display revolution and giving users a Brand new 4K vision.
Super TV strategy
Hardware + Content Platform Competition
The introduction of T60 TVs by Konka this year has attracted a lot of attention from the industry. The cross-border cooperation between Konka and Tencent is generally optimistic for the industry. Konka believes that application collaboration, value sharing, and cooperation transformation under the open platform is the fundamental direction, providing users with video, health, education, Convenient and easy lifestyles such as games, social networking, and payment make users sticky and create value from interaction. It can be said that open platform operations will be the fastest and most stable mode of Internet transformation. Konka T60 Super TV, to achieve an account cross-platform interconnection, open up everything, connect everything, which will become its core value.
With the success of the launch of the T60 Super TV, Konka has introduced Youku Super TV, Alibaba Cloud Super TV, Youku Super TV and Youku in depth cooperation dedicated exclusive Youku content, which is hardware manufacturers and Internet giant UI level cooperation for the video control And students. Alibaba Cloud Super TV, built-in Yunos system, will be a key to Ali video, shopping and other functions, born for the love of buying the party. It is not difficult to find that Konka is through a section of super TV products, and Tencent, Ali, BAT three of the three reached a strategic partnership, build hardware + content platform competition.
The introduction of Konka's super TV strategy is the embodiment of Konka's strategy and the carrier of the two-wing strategy. It is a feat of the self-revolution of manufacturing companies through the "Internet+". Konka believes that platform competition is the inevitable development of the color TV industry in the future, and it is also an advanced stage of competition in the color TV industry. Changes in the competition will inevitably amplify the back-end support system of enterprises, and enterprises that can make timely adjustments based on this industry development trend may become New leader.
Changes in the pattern, how to deal with?
Cross-border cooperation leads the industry transformation
Konka believes that the global color TV landscape is changing, and the gameplay in the color TV industry is no longer just a competition hardware or competition content, but has evolved into a comprehensive strength competition. The television industry will open up new journeys, including the integration process of content and channel broadcasting, the process of multi-screen interaction and family socialization, the analysis of user behavior based on big data, the process of accurate content, advertisement and application recommendation, and television A single video playback to set information browsing, game entertainment, education payment, online shopping and other multi-functional and business model development process.
Internet + this thinking principle will bring a fundamental transformation of business thinking to the television industry: users are the center, cross-border cooperation in the ecological chain can ultimately promote consumption upgrades, leading the industry transition. This requires that different companies only through the broken-walled plan, with different companies and vertical integration even ecological chain innovation, and jointly promote the overall industry forward.
Konka thinks that the Internet has a challenge to traditional TV. Actually, it is more of an opportunity. It further strengthens its relationship with users and consolidates the status of Smart TV's home intelligence information center. The Internet, like electricity and water, is a means and a tool for infiltrating our daily work and life. It must not be too mythical or virtual. It must all return to the essence of business. This is why, on the one hand, Internet companies say they want to subvert, transform, change, and abandon the traditional model. On the one hand, they all go to the countryside to paint walls and banners.
Traditional TV companies such as Konka and other color TV companies have already awakened and have begun to redefine Internet TV. On the whole, the industrial layout of "colorless hardware + software + content" of traditional color TV enterprises has taken initial shape. In 2015, Konka once again raised the color TV hardware to the same position as the content. The idea is very clear. It is to create a new industrial layout of "hardware + software + content".
After years of cultivation, the concept of smart TV has been accepted and recognized by the industry, manufacturers and consumers. Konka said that its overall direction is to continuously optimize the user experience, especially the UI. Similar to the mobile phone's leap from functional to intelligent machines, smart TV applications and content are also rich enough. Now more is to allow users to easily find the content they want and to experience it the way they like. The second aspect that Konka Smart TV pays attention to is to enhance user stickiness and achieve operationalization. Konka does not sell TV sets. It sells TV sets. In the past, it sold one less one. Now it is going to sell more than one and it needs to establish relationships with users.
Because of the advantages of large-screen smart TVs in terms of audiovisual, gaming, and education, Konka believes that smart TV is the most likely terminal to achieve large-scale revenues through OTT, and it has developed rapidly. Through different forms such as exclusive membership, content customization and combination packages, users can enjoy different contents and experiences for payment, and also have the convenience of account exchange and multi-screen interaction. It can be said that OTT is just needed for smart TV users. Once it breaks open and forms a certain amount of scale, Smart TV will discover the "New World."
This content is copyrighted exclusively by SofaNet. Welcome manufacturers to further exchanges and cooperation with us to create more in-depth product reports.

Smart TV box recommended to install sofa butler, download address: http://app.shafa.com/
Sofa Net is an Internet technology company specializing in smart TVs and boxes. It owns popular products such as sofa butlers, sofa tables, and sofa forums. It has been committed to providing high quality application resources for smart TV and TV box users and active community exchanges. And authoritative evaluation of smart TV products.
Hengstar provides a range of Industrial Fanless Pc for industrial automation environments. The PC is powered by a fanless Industrial Motherboard, with onboard Intel Atom N270 1.6G Hz CPU or Intel Atom D525 dual core 1.8G Hz CPU, and a Solid State Drive, making the PC very compact and rugged in structure. We also have H61 motherboard. It supports Intel Core i3/i5 CPU. Customer can have a high-performance PC by using this H61 motherboard. Hengstar`s industrial fanless PCs suit for the harshest industrial environments and comply with various international NEMA and IP standards.
Fanless Industrial Computer,Industrial Fanless Pc,Fanless Embedded Computer,Fanless Touch Panel Pc
Shenzhen Hengstar Technology Co., Ltd. , https://www.angeltondal.com